We are permanently focused on the continuous evolution of our hotel for the care of the environment and the comfort of our guests. From now on, anyone who owns an electric vehicle can plan their route with our location in mind and enjoy our offer in the time it takes to fully charge.
We have introduced 4 charging stations of ABB Terra AC with power of 22 kW. By using top quality chargers, your vehicle will charge 10 times faster than in a standard household socket.
The chargers are equipped with a type 2 socket, which is a universal solution for all connections as you can plug in the charging cable carried in the boot of your car.

Safety first! ABB is a leading manufacturer of electrical equipment. The integrated residual current protection type B ensures maximum safety for people and property.
Protection against 6mA DC leakage current is not all! In addition, the device offers overcurrent, overvoltage, voltage drop, earth leakage and overvoltage protection.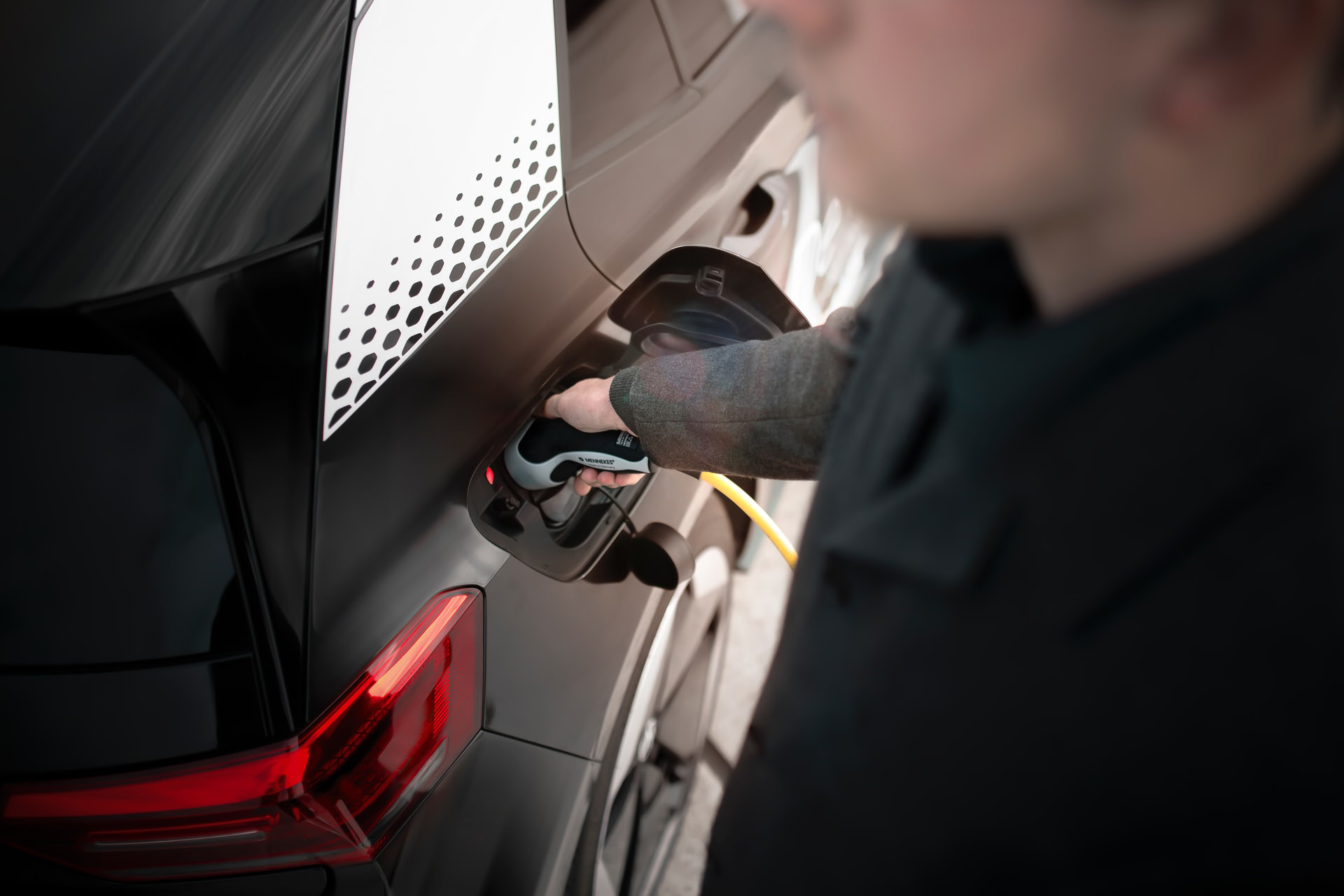 Examples of electric car models compatible with ABB Terra charging point:
Audi e-tron, BMW i3, BMW i3s, BMW i8,BMW 225xe Active Tourer, BMW 330e Limousine, BMW X5 xDrive40e, Chevrolet Volt, e.Go Life 20, e.Go Life 40, e. Go Life 60, Hyundai Kona Electric 150kW, Hyundai Kona Electric 100kW, Hyundai Ioniq, Hyundai Ioniq Plug-in-hybrid, Jaguar I-Pace, Kia e-Niro, Mercedes B-class 250e, Mercedes C-class 350e, Mercedes EQC, Mercedes GLE 500e, Mercedes s500e, Mercedes eVito, Nissan Leaf 40 kWh, Opel Ampera-e, Porsche Cayenne S E-Hybrid, Porsche Cayenne S E-Hybrid, Porsche Panamera Turbo S E-Hybrid Panamera, Porsche Panamera 4 E-Hybrid, Renault Fluence Z. E., Renault Twizy, Renault ZOE, Smart fortwo electric, Smart EQ, StreetScooter Work, Tesla Model S, Tesla Model X, Tesla Model 3, Toyota Prius Plug-In Hybrid, Volkswagen e-up!, Volkswagen e-Golf, Volkswagen Golf GTE, Volkswagen Passat Limousine GTE, Volkswagen XL1, Volkswagen e-Crafter, Volvo C30 Electric, Volvo V60 Plug-In Hybrid, XC90Plug-In Hybrid