Body Rituals
Classical massage individually tailored to Guests' needs
An extremely pleasant back, shoulder and neck massage with warm oil and essential oils. It warms, relaxes, and improves well-being. The treatment techniques used here perfectly relax tense muscles and uniquely relax the body.
| | |
| --- | --- |
| CZAS | CENA |
| 30 min (partial) | 110 zł |
| 60 min (back) | 160 zł |
| 90 min (back and front) | 190 zł |
LOFT calmness - Relaxing oil massage
Relaxing oil massage for the entire body. An intensive, energetic ritual based on refreshing oils. Thanks to the treatment techniques used, it has an analgesic and extremely relaxing effect.
| | |
| --- | --- |
| CZAS | CENA |
| 30 min (partial) | 70 zł |
| 60 min (całościowy) | 140 zł |
The Guest's tailor made health massage
| | |
| --- | --- |
| CZAS | CENA |
| 60 min | 160 zł |
| 90 min | 190 zł |
Anti-cellulite massage
An anti-cellulite massage improves blood and lymph circulation, promotes better oxygenation and nourishment of cells, facilitates the elimination of toxins and harmful metabolic products.
Lymphatic drainage massage​
It is a compression massage, consisting of alternately filling the cuff with air (compression) and deflating the cuff (relieving pressure). The sequences of compression differ in execution - alternately, smoothly or gradually. Lymphatic vessels and prevents stasis are stimulated, which results in swelling.
Relaxing hand and foot massage with natural peeling​
It is one of the most enjoyable ways to relax. It favors the feeling of lightness, freshness and relaxation. It eliminates the feeling of heavy legs, improves circulation and relieves rheumatic pains.
Face Rituals
Happy skin - facial and chest
It is a ritual providing spectacular repairing and anti-wrinkle effects. After the treatment, the skin gains a beautiful, fresh colour and a healthy, youthful appearance. Sebum secretion is reduced.
Algae mask with hand or foot massage​
Beneficial properties of Marine algae are wide. They contribute to local inflammation reduction. They strengthen capillary walls and stimulate collagen production. As a result, they reduce the appearance of fine lines and make the complexion regain a healthy appearance. The algae mask also helps to fight free radicals and therefore delays the ageing process.
Skin treatments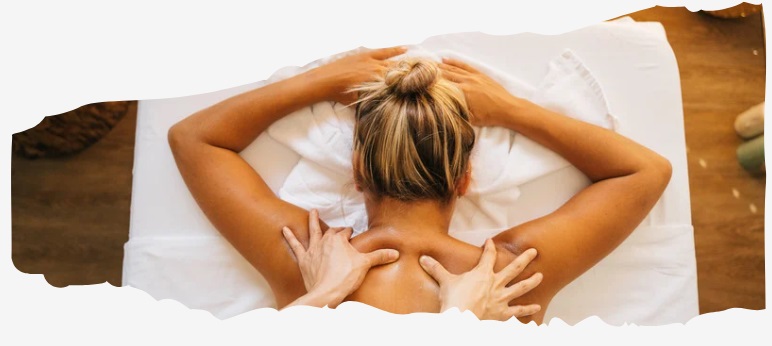 Detoxifying ritual "Awaiting Summer"
(natural body scrub, relaxing massage, body butter)
A deeply hydrating ceremony for the whole body, suitable for people of all ages. It's also the perfect preparation for sunbathing. A specially selected fragrance compound surrounds the body with a feeling of harmony and relaxation. The ceremony starts with a cleansing and smoothing treatment through moisturising, finishing with a massage. Body treatment - caserne touch of luxury.
Chocolate smoothing
(natural body scrub, relaxing massage, body butter)
An exceptionally pleasant massage using a natural body scrub based on perlite, a mineral from volcanic ash and natural, top-quality cocoa. Recommended for tired, dehydrated and irritated skin. The ceremony is incredibly aromatic.
Body treatment - CASERNE touch of luxury
Beloved by guests it is the Loft Hotel's signature massage. An intense, energetic ritual based on refreshing natural oils with a sensual scent of luxury. Thanks to the treatment techniques used, its results in extreme relaxation.